Phuket chinese new year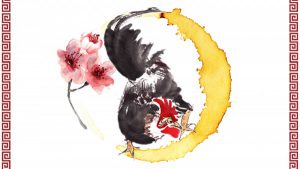 Firecrackers, for sending out the old year and welcoming in the New Year, colourful processions and local entertainment… is entering the Year of the Rooster this January. Vibrant celebrations and super shopping bargains abound as Phuket's local Chinese community prepares for its most important festival. Adding to the celebrations is the Old Phuket Festival, held in the old Sino-Portuguese quarter of Phuket Town each year. Entertainment and highlights like the Dragon Procession promise a kaleidoscope of colour in the streets during the two-day festival.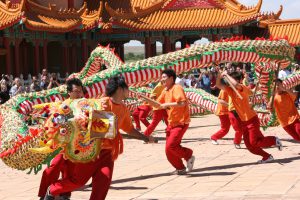 The Chinese New Year celebrations will be conbinated with the annual Old Phuket Festival at the public park next to the TAT offices on Phuket Road with many colourful shows including a dragon dance and traditional dances. Four Old Phuket Town streets  will be closed to motorized traffic for three evenings of pedestrian celebrations. You'll see Chinese houses with their living rooms decorated with vases of flowers, platters of oranges and tangerines and a tray with eight varieties of dried sweet fruit. The entrances of many shops and houses will be festooned with red banners and decorations to encourage luck and happiness during the coming year. It's a sensory circus, with performances of traditional dance, food, music, and art.  Every evening at 18:00  during the event there will be a demonstration on how to make some popular local traditional desserts as well as free samples to savour.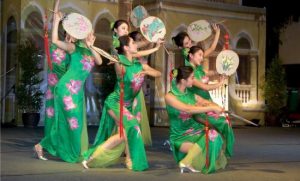 Food plays an integral part in the traditional celebrations. On New Year's Eve, Chinese families celebrate with a special dinner dedicated to the spirits of the ancestors – revered for their past contributions to the family fortunes. The communal feast of weilu, literally 'surrounding the stove' is arranged around the family banquet table and is a way of joining the spirits of the past with the family of the present, symbolizing family unity.
Many people wear red for a sunny and bright future. It is believed that
appearance and attitude during New Year's sets the tone for the rest of the year so children and unmarried friends, as well as close relatives are given 'lai see' – little red envelopes with money inside, for good fortune. Oranges and tangerines, symbols of abundant happiness, must be taken as a gift if you are visiting a Chinese family during the two-week celebrations to ensure a long relationship with the person you're visiting.
On the stroke of midnight on New Year's Eve, traditions dictates that every door in the house, and even windows, have to be open to allow the old year to depart.